How to deal with job rejection and what steps to take next
07 Sep, 2022
3 minutes
Job rejection is not an idea anyone likes to focus on, but planning how to deal with the nex...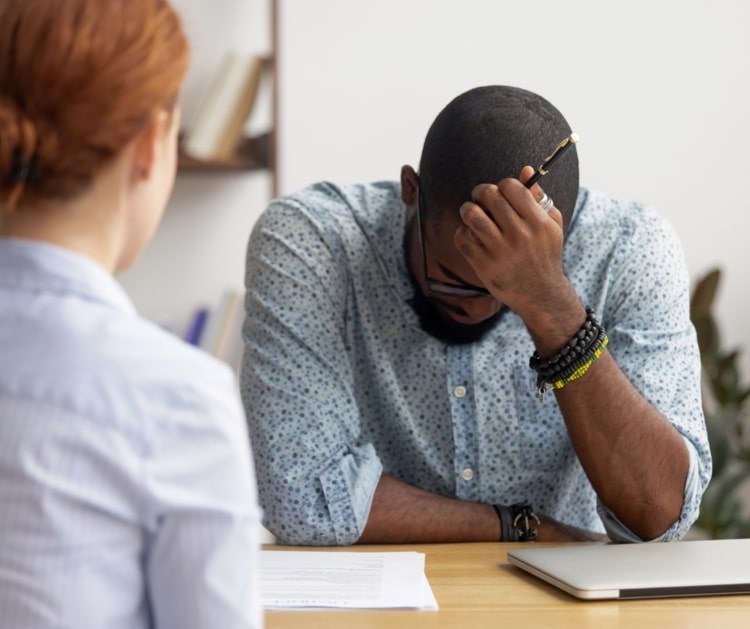 Job rejection is not an idea anyone likes to focus on, but planning how to deal with the next steps if necessary, is vital in helping you continue your job search.
Here are some top tips on how to deal with job rejection and what steps to take next on your job search.
Ask for feedback from your interviewer
Following on from a job rejection, the best thing you can do is learn from the experience by asking for feedback. The interviewer can tell you which aspects of your interview can be improved upon and will give you the opportunity to review your interview technique and consider your approach to improve it for future interviews.
Step back and reflect
Once you have had some time to take a step back from initial upset from job rejection, it can be very easy to just give up. However, looking at this as a learning opportunity will give you so many more options going forward. Consider questions such as: 'Do you think you prepared enough for the interview itself?' 'Did you put all your qualifications and relevant skills in your CV?' 'What could I have said or done differently throughout the process?' It can be easy to put ourselves down after a rejection unfairly so make time to consider, 'what did I do well?'
Refine your job search
Upon receiving feedback, this may give you an idea of which are the right and wrong jobs and organisations to be applying for. Your skills may be better suited to one role more than another and will help you to narrow down your further job search and help you to find your perfect role.
Channel job rejection into personal development
If you find that in between jobs and job searching you have some spare time on your hands, make the most of this time to develop your skills. Google offers free online certifications which are great additions to your CV and show your willingness to put time and effort into your skills development.
Job rejection isn't personal, and in a time when the economy is taking a massive hit, finding jobs can be a difficult process, with some roles receiving hundreds of applications. Never give up on your search, just keep working hard to develop your skills and find the right role for you.
If we can help with your job search, get in touch now or check out our website.