Diversity in Hiring
01 Aug, 2022
5 minutes
As a business, it is important that your people reflect those within our society in order to...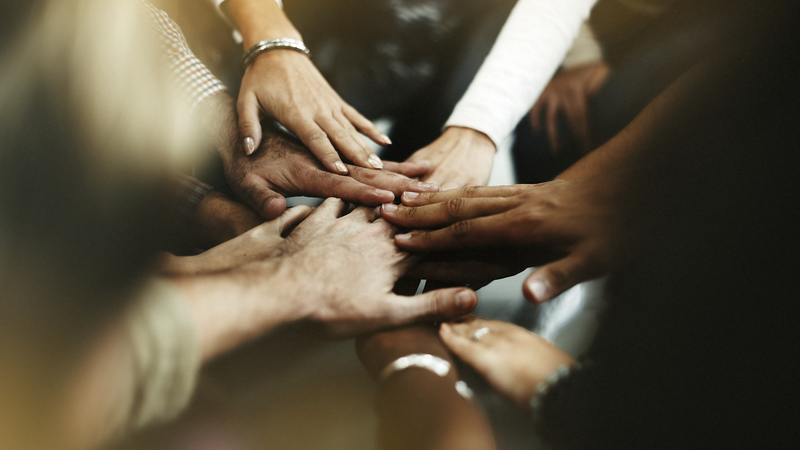 As a business, it is important that your people reflect those within our society in order to better engage and support customers.
Diversity and Inclusion is a hot topic with businesses right now. Equality and non-discrimination in the workplace are important ethical issues for companies while also being required by UK law. Companies have a duty to recruit and treat employees fairly and without discrimination.
While this is sometimes easier said than done, ensuring you have a diverse and inclusive hiring process can ensure that you are hiring the right people for the right roles, eliminating biases and creating a fairer process.
The team in the company should reflect the society in which we live. Ensuring that companies have a diversity and inclusion plan within the hiring process is vital. This means to guarantee that hiring is based solely on merit and not on biases around a candidate's age, race, religion, sexual orientation, and other personal characteristics that are unrelated to potential work performance.
Diversity can fall into two categories:
Inherent – defining the traits and characteristics we are born with – gender, ethnicity, sexual orientation, age, socioeconomic status, religion, and culture.

Acquired – considering the changing aspects around us, including education, developed knowledge, skills & values, and political values.
There are many ways to put a diversity plan in place for hiring and candidate sourcing:
Rewording job posts.
According to ideal.com, studies have shown that the language that is used in job adverts can deter people from applying for roles. Detailing what the applicant will have to accomplish within the role will give the candidate a realistic view of the job roles and will therefore attract more to apply. The use of masculine style can be seen as a deterrent for women to apply for such roles, the words 'dominate, challenge, and ambitious' are seen to be words associated more closely with males dominated roles and could be seen as the 'masculine-type' language that can deter women from applying for certain roles.

Conduct an audit of the current hiring process
Consider the current hiring process and identify any issues that may arise in terms of diversity. When an audit is conducted, two questions should be answered – what are the strengths in our diversity hiring? What diversity challenges are in our hiring process? All job adverts should go through a diversity and inclusion check before being posted to fit in with the company's diversity policy. Look through past recruitment adverts and makes changes to them to attract a broader range of candidates. If language is directed towards one demographic, others may be put off from applying. However, if there is a specific demographic in mind for a role, explain why that group is a better fit for the role.

Rethink the ways in which CVs are reviewed.
The focus of reviewing a CV should be turned to the performance objectives involved in the role. When reviewing CVs, blind screening them initially should always be considered – this involves reading the CV with no identifying details of the applicant. Blind interviewing has also become a tactic in recruiting, where applicants will answer questions through a text-based interview rather than a face-to-face one, keeping the recruiter completely in the dark about who the potential candidate is.
Diversity in the workplace is something so important and is something that at Meridian we continually focus on during our hiring process. Always discuss such issues with HR teams within your business if you have any queries or suggestions on how this can be improved within your company.
Our HR team is always on hand to advise with any queries around diversity and inclusion in the workplace.
Contact:
If you have any questions or inquiries, please feel free to reach out to us at contact@meridianbusinesssupport.co.uk.
If you are looking for your next role, our job listings are updated daily on our website at meridianbs.co.uk/jobs.